Certified Family Mediator. Paralegal. Bonded, Licensed Legal Document Assistant, LDA #472
Low cost uncontested divorce. We handle everything, preparing your 1st set of documents, filing with the court, serving your spouse, and getting your final judgment. You do not need to go to the court or see a judge.
We can help you with contested divorce as well. You will have some options to proceed with contested divorce through Mediation or Litigation using limited scope attorney representation to keep your cost as low as possible.
We provide efficient way to handle your estate planning. Easy, comprehensible and affordable.
Our

services
DIVORCE MEDIATION, DIVORCE DOCUMENTS PREPARATION, COMPREHENSIVE ESTATE PLANNING, PROPERTY DEEDS TRANSFER
Paralegal, Licensed LDA, provides legal documents preparation, divorce paperwork. Assisting not only with with forms preparation, but filing with the court, serving respondent, notarizing, finalizing the process. Uncontested divorce flat fees $400. Child Custody Child Support (Request Order or Modification) Marital Settlement Agreements Paternity , Pre-nuptial & Post-nuptial Agreements , Qualified Domestic Relations Orders (QDRO), Separations ,Settlement Agreements ,Wills,Trusts and other legal matters.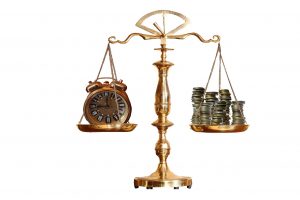 Orange County Divorce; Affordable, Fast and Easy
LegalDocsA2z strives to make an uncontested divorce process fast, easy, and affordable. Our paralegal in Orange County will prepare all court documents for divorce.
Uncontested divorce $499 flat-fee package includes everything from filing the divorce to receiving your finalized documents from the court.
Our paralegal in Orange County will file your documents with the court.
You will not need to go to the court or see a judge.
The court divorce filing fee is an additional cost; the divorce filing fee in Orange County is $435 now. If you qualify for fee waiver, we will prepare for you fee waiver forms with no additional cost
Divorce filing fee in Orange County is subject to change. Please check
here
the Superior Court of Orange County Civil case fee schedule.
Our services are designed for people that need some help with the divorce process and paperwork but do not want to pay the high cost of an attorney. I am a Paralegal in Orange County and licensed Legal Document Assistant (LDA).
The Difference between Contested and Uncontested Divorce
In an uncontested divorce, the couple agrees on the terms of the divorce such as child/spousal support and division of assets.
In a contested divorce, the couple disagrees on all or some terms of the divorce.
When an uncontested divorce is handled well, it can be better for children because contested divorces often multiply the stress on each spouse both financially and emotionally which often leads to hostility between the couple that the children may also experience.
DIVORCE MEDIATION
We can help you if you have a contested divorce and want to avoid court involvement. If your spouse is willing to work together to resolve contested issues than mediation is good choice for you. During family mediation we will skillfully guide spouses toward workable agreements in a manner that is compassionate and effective.
Why Legal Document Assistant is more appropriate choice for your divorce than paralegal in Orange County?
Most people do not understand the difference between legal document assistant (LDA) and paralegal. The difference is that only LDA can work directly for the public.
In contrast, a paralegal is a person who is qualified by experience and education to assist attorneys in legal work. Under California Business and Professions Code section 6450, a paralegal is prohibited from working independently for consumers. Instead, a paralegal must have a contract with attorney or working for an attorney.
A paralegal cannot accept fees or prepare documents for consumers. Legal document assistant can do it. Both, a paralegal and a legal document assistant, cannot give you legal advice or represent you in court.
Legal document assistant can assist clients representing themselves. LDA can also prepare file and serve motions and do legal research.
Legal document assistant must be registered with the county in which his office located and get bond.
Divorce and living trust
You might need  to change or create a living trust, will or Power of Attorney if you are going through the divorce.
If you do not have estate plan, we could help you making a will  or a living trust depending on your situation.
If you own Assets >150 K we can protect your family from costly probate by creating a Living Trust
As a paralegal in Orange County and LDA,  I cannot give a legal advice. If you find that you need some legal advice, we can arrange attorney's consultation.
For more information or to arrange a meeting:
Call: 714-390-3766
Email: E-Mail Angela
angela@legaldocsA2Z.com
Hours: 9am – 9pm Daily (including Saturday and Sunday)
In office visit by appointment only
If you have questions you can use our contact form here.
We are specializing on divorce, family related matters, estate planning, real estate transfer deeds. If you need a paralegal specializing in other areas we can help through our net work referring you to experienced, affordable paralegal in our geographical area as well as any other areas  in California
Per your request we can provide to you some PDF forms. We are in the process of setting up downloadable form into our website. Coming soon. 
Frequently
Asked Questions
If you have an uncontested divorce you do not need to go to the court to see a judge. We can make process easy and efficient for you. we do a paper divorce preparing all documents for you and filing with the court.
If you have contested divorce and you and your spouse cannot agree on all or some issues of rights and responsibilities, you might need to o to the  court and see a judge. Although it is not always the case. You might consider mediation as well.
A divorce is a multiple step process. If it is uncontested divorce the time frame between filing your first set of the documents with the court until getting your final judgment is around three- four months. However, officially you will be single 6 months and one day after the service of process on your spouse.
Orange County Certified Paralegal Licensed, Bonded Legal Document Assistant
Our Paralegal can make the legal process easy and affordable for you
striving to make it convenient for you available 9AM to 9PM every day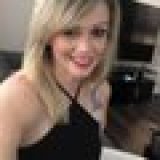 Sharon S.
I am so fortunate to have found this company!!
Angela was so helpful and sincere in helping me with my divorce . Prompt and easy .
I definitely recommend this company to anyone that is stressed out about getting a divorce like I was .
Thank you so much !!!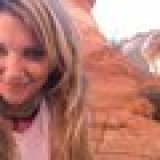 Yulia M.
Excellent Legal Services. Angela is extremely knowledgeable and helpful. I highly recommend this place.
Omar R.
After doing my research around the area, I used the services of Paralegal A to Z. I was impressed with the efficiency, knowledge, understanding, patience, professionalism and hard work from Angela. In a short time and with all the confidence that everything will be fine, I got my divorce papers. And by the way, her rate is the best in all OC. No need to pay for extras. She does it all!
Lo A.
Angela is amazing ! My divorce was done fast professional & I am a satisfied customer! I will definitely recommend her to anyone.
Tom A.
Absolutely amazing. Angela is professional, efficient, and personable. Recommend highly.
Irina V.
Angela completed divorce fast and efficient,very professional and helpful legal services, thank you , Angela
For Your Convenience We are available every day 9am to 9pm