Our mission is to help you reach the best outcome possible in your divorce or other legal matter by providing efficient, good quality and cost-effective legal services. We do this by applying the best choice of resources for your needs, whether you are best served by a lawyer, paralegal or mediator.
Our Orange County divorce attorney – Mediator is  advocate of an amicable divorce whenever it is possible and can help you achieve that.
If you are having difficulty in resolving disputed divorce issues, we can provide mediation to explore various options to reach the best outcome.
If you can reach an agreement you can save a lot of money and drama and avoid going to court.
If you are unable to reach an agreement our Orange County divorce attorney can represent your interests in court.
We also do Estate Planning; we explore the best options for you, provide comprehensive guidance and documents.
orange county divorce attorney
=== OUR PRACTICE AREAS ===
Our Testimonials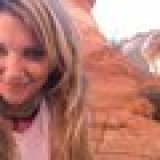 Yulia M.
Excellent Legal Services. Angela is extremely knowledgeable and helpful. I highly recommend this place.
Yuki Y.
I friend recommended Angela's services and I went to get legal advice. Can only say great things about my experience: Angela is very professional, knowledgeable, experienced and a pleasure to talk to. Definitely my go to person from now on in legal matters. I would not hesitate to recommend to anyone.
Felix L.
Great legal service. Fast, reliable and affordable.
Scott G.
I called many places after speaking with Angela, and no one (I mean no one) provided the quality of care and understanding that Angela gave me. Everyone else treated me like a number and were quick to rush me off the phone.
Let's face it, a divorce is one of the hardest emotional events a person can go through. The last thing you want to have is an attorney or paralegal that simply doesn't care about anything but your money. Angela has a huge heart for all of her clients. My divorce went smooth and she did EVERYTHING for me. You could pay a little more or less, but I promise you that you won't find a better person empathetic to your needs than Angela. I really feel blessed to have had her handle my divorce..
Omar R.
After doing my research around the area, I used the services of Paralegal A to Z. I was impressed with the efficiency, knowledge, understanding, patience, professionalism and hard work from Angela. In a short time and with all the confidence that everything will be fine, I got my divorce papers. And by the way, her rate is the best in all OC. No need to pay for extras. She does it all!
Lo A.
Angela is amazing ! My divorce was done fast professional & I am a satisfied customer! I will definitely recommend her to anyone.
Tom A.
Absolutely amazing. Angela is professional, efficient, and personable. Recommend highly.
Sharon S.
I am so fortunate to have found this company!!
Angela was so helpful and sincere in helping me with my divorce . Prompt and easy .
I definitely recommend this company to anyone that is stressed out about getting a divorce like I was .
Thank you so much !!!
Irina V.
Angela completed divorce fast and efficient,very professional and helpful legal services, thank you , Angela
elena a.
Angela is a very good trust and will attorney. Very honest and knowledgeable. I highly recommend Her. She will make sure that everything is done right and will double check and follow up.
Darren M.
Professional, competent and thorough. I've engaged Mrs. Angela Schmidt for three separate legal matters and had her consult on two additional cases. I recommend her and I will continue to bring all my legal work to her in the future.
Charlie Z
Angela is the best attorney that I have ever worked with. When I went to her office she was on time. When I would call her, she answers my calls, and if she couldn't answer she texted me back right away letting me know she will return my call shortly. Angela handled my divorce, got me a judgment and officially single in a little over a week after filing the paperwork, truly impressed. She was very neat, organized, let me know what papers to sign and educated me on how the whole process would go step by step from start to finish. Very sweet, kind, professional and actually cares about her clients. I couldn't recommend her enough. Angela is amazing.
LegalDocsA2z strives to make the legal part of your divorce fast, easy, and affordable.  Divorce is not easy emotionally, but let us ease for you legal part. Let us make your amicable divorce financially easy. Our Orange County divorce attorney will help you to come with the best strategy to proceed with the divorce. If you have amicable divorce, our Orange County Paralegal will prepare all court documents for your divorce.
Amicable divorce without property and without children handled by our Orange County paralegal is  $899 flat-fee package includes everything from filing the divorce to receiving your finalized documents from the court.
If you decide to proceed with divorce without an attorney or paralegal, the most valuable information you can find in Superior Court of California County of Orange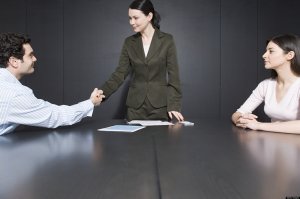 Divorce Lawyer Near Me
Contact US
What is amicable divorce?
Amicable divorce is a divorce without disagreement about any issues related to the divorce. Everything is decided by spouses without a judge or court involvement. Sometimes a mediator can help a couple to figure out how to divide properties and/or how to decide child custody/child support or spousal support issues.
Paralegal orange county
Paralegal is a person who works under the supervision of attorney or someone who helps people in solving legal issues independently ( an independent paralegal sometimes called LDA). Some paralegals are specialize on a specific field. For example, family law paralegals mostly help with uncontested divorces, contested, child custody. Some paralegals handle a broader variety of legal issues – civil cases, probates, bankruptcies, estate planning ext.