WE OFFER CUSTOMIZED REPRESENTATION
TO FIT YOUR BUDGET
Assisting with Uncontested Divorce in PRO PER
Our orange county divorce attorney encourage couples to do a amicable divorce (uncontested divorce) without litigation. We believe in intelligent and rational approach to a divorce without a financial and emotionally draining court fight. An experienced Orange County paralegal will prepare all forms for you, file with the court, and get your judgment; you do not need to go to the court or see a judge.
If you and your spouse are unable to reach an agreement on your own, we understand. It is easy to say "set aside your emotions and be rational", but it is difficult to do. Let us help, give us a chance to Mediate. We have successfully turned contested divorces into uncontested, for both parties' best interest. We are not promising your divorce would be perfect, there is always loss in divorce. However, we will help you work out what is important for you and what you can let-go of with our best proven mediation methods.
Uncontested Divorce with Limited Scope Attorney Representation
If you and your spouse agree to do amicable divorce, but are not sure how to allocate the division of property, spousal or child support, our orange county divorce attorney can provide attorney consultation for only the issues that need to be resolved on an hourly bases. In order to reduce your cost for divorce, a Orange County paralegal will prepare all documents "from A2Z" and complete the process in PRO PER for you.
Contested divorce with full representation
If you unable to come into agreement and not willing to mediate you have an option let the judge decide your issues. Our Orange County divorce attorney will go to the court and fight for you with all our energy and passion. The attorney will bill you only for your representation in the court, hearing, appearances, legal advises, whatever work could be done only by an attorney. Our experienced Orange County paralegal will do everything else related to your case to minimize your cost.
Our mission is to provide efficient, good quality and cost-effective legal services. If you want us to go to the court and fight we will do it for you. However we are advocates of a peaceful  divorces. We believe in your intelligence and encourage you to resolve a disputed divorce issues with your spouse or if you need our little guidance or with we can provide the mediation exploring what is important for each of you reaching the best outcome. Once have you reached an agreement you will not need to go to the court and see a judge. Our experienced Orange County paralegal will do everything for you which could be done by paralegal  to save your divorce cost.
If you need an estate planning, we are here for you to provide a comprehensible guidance exploring best options. Affordable and professional legal solution. You deserve the best legal services.
=== OUR PRACTICE AREAS ===
Testimonial Title Goes Here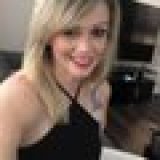 Sharon S.
I am so fortunate to have found this company!!
Angela was so helpful and sincere in helping me with my divorce . Prompt and easy .
I definitely recommend this company to anyone that is stressed out about getting a divorce like I was .
Thank you so much !!!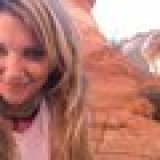 Yulia M.
Excellent Legal Services. Angela is extremely knowledgeable and helpful. I highly recommend this place.
Omar R.
After doing my research around the area, I used the services of Paralegal A to Z. I was impressed with the efficiency, knowledge, understanding, patience, professionalism and hard work from Angela. In a short time and with all the confidence that everything will be fine, I got my divorce papers. And by the way, her rate is the best in all OC. No need to pay for extras. She does it all!
Lo A.
Angela is amazing ! My divorce was done fast professional & I am a satisfied customer! I will definitely recommend her to anyone.
Tom A.
Absolutely amazing. Angela is professional, efficient, and personable. Recommend highly.
Irina V.
Angela completed divorce fast and efficient,very professional and helpful legal services, thank you , Angela
LegalDocsA2z strives to make the legal part of your divorce fast, easy, and affordable.  Divorce is not easy emotionally, but let us ease for you legal part. Let us make your peaceful divorce financially easy. Our divorce attorney Orange County California will help you to come with the best strategy to proceed with the divorce. If you have uncontested divorce, we will prepare all court documents for divorce.
Amicable divorce without property and without children handled by our Orange County paralegal is  $599 flat-fee package includes everything from filing the divorce to receiving your finalized documents from the court.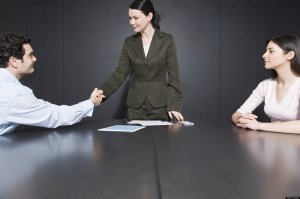 LET US KNOW HOW WE CAN HELP YOU