Your first meeting with Orange Divorce Attorney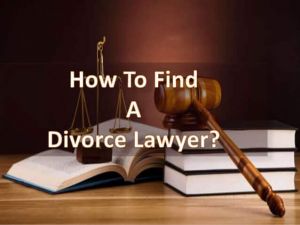 Some clients come to our Orange divorce attorney office with absolutely no idea what to expect. They might have heard terrible things about the divorce process from their relatives and friends. Televised trials and popular movies may generate visions of courtroom drama in the people's imagination. One of our Orange divorce attorney's first tasks is to explain the availability of negotiation and settlement as an alternative to trial.
At the first meeting, you will likely be concerned about both procedures for resolving the case  and the applicable substantive law . The attorney should address both types of concerns.
The main issues in a divorce are child custody/visitation, child support, spousal support and property division. The idea that those  issues can be resolved in  nonadversarial fashion is essential to the beginning of the resolution process. The client learns that he or she can resolve the issues directly with the spouse; through alternative dispute resolution with a mediator or other third party; through collaborative four-way meetings that include both spouses and their respective attorneys; or though the attorney's negotiating with the other spouse, if unrepresented, or with the other spouse's attorney. A judge does not always need not be involved in the process.
If you and your spouse agree on each of those issues, your divorce is uncontested. Our Orange divorce attorney can complete your uncontested divorce for flat fee $899 if you don't have minor children and $999 with minor children. The filing fee is not included in this price. Filing fees are different for different county and it varies with the time  . Orange County Superior Court filing fees schedule . Superior Court of Los Angeles filing fee schedule you can find on this page. 
The court is only concerned with very a very specific set of information. A good divorce attorney will review the case to get an understanding of the issues, and then explain what will be relevant to the court.
Once the case is understood, your attorney will explain the possibilities of different scenarios and recommend a good case strategy based on your particular circumstances.
The best way to save a tremendous amount of money in a divorce is to settle the case in it early stage of the process. However, if there are complexity in the facts and does not look like a possibility to reach an agreement, our Orange Divorce Attorney will need to go to take the case to trial.
In some cases, if there the facts are complex and there is no possibility to reach an agreement, our Orange Divorce Attorney can represent you in your case at trial.
If the case goes to court, the divorce attorney must present a lot of issues within short period of time because the family law cases usually goes very fast in Orange County Superior Courts. A good divorce attorney must chose relevant facts and present them  in a persuasive way.
If you are doing Google search" Orange Divorce Attorney " how do you make a choice?
Divorce can  be factually and legally complex and choosing a good divorce attorney is essential for the outcome of your case and your emotional comfort during such a challenging period in your life. If you live in Orange City and want a local attorney you might want to Google "Orange Divorce attorney" or " Divorce attorney Orange County". You will be surprised how many search results you will see. Legal field is one of the most competitive field in the USA. You will note that the first page of Google is filled with Orange divorce attorneys with the Google Add sign. That means that those attorneys are paying for advertising. That might be a good sing and warning sign because it an attorney provides an outstanding services, she or he would get a plenty of referrals from their former clients, thus there is no needs for paid advertising.  However, that not always the case, if an attorney is personally very skilled in family law matters AND he wants to expand his business, he or she would keep advertisement hiring an associates attorneys. Make decision whether you would like to work with the big law firm with a lot of overhead and very formalized structure or less formal environment solo practitioner.
After you pass all Google paid advertising attorney's website, you will be moving to so called "organic" best ranking law offices. Similar warning as above comments, there are two signs about "top organic" search results for Orange divorce attorney. Some of them are paying huge amount of money for professional in search engine optimization. So be ready that that overhead would affect the hourly rate for your divorce and it would e too high. On the other hand, some attorney just naturally love helping people  providing as much helpful and useful information as possible and Google search engine greatly awarded those attorney placing them higher at the top of your search. So, the point of this detail explanation is be patient in your "Orange divorce attorney " search, do not stop on the first or second page and make as big list of attorney as possible before you can come to your choice who you will choose to call.
The next step is to do your homework researching the reviews of  each attorney or law firm you have found in your Google search. Be sure look at their Google  reviews, Yelp reviews, Avvo reviews. Everyone has a different idea what kind of divorce lawyer he or she would like – either aggressive or with great negotiating skill, who can successfully work with your spouse ( if spouse is not represented ) or with your spouse's attorney and settle the issues of your divorce at the very earlier stage without even seen a judge.  Pay attention not only on the attorney's experience and skill, but on his/her personalty as well. If you care that your attorney need to be available whenever you have an urgent concern, you might want to see what other clients are saying about the attorney of your choice on their reviews? Is the attorney caring, patient, putting a lot of personal and professional effort to achieve the best outcome for your case?
The next step is on-the phone or in-person communication with your Orange divorce attorney. Are you comfortable talking with your prospective attorney, do you think you will trust him/her during the proceeding?   How flexible your attorney to fit your budget if you are tied with money? It is unlikely you will find an ideal attorney for your divorce, but a reasonable balance between the characteristic you would like to see in your attorney and your budget is always possible to make.
I would hate to say anything bad about other attorneys, but some of the attorneys known for trying to stretch your divorce longer since they get payed by hours.  The last thing you need is a Orange divorce attorney that unnecessarily complicates your divorce case.
At LegalDocsA2Z  our divorce attorney represents you based upon your very best interests. You will be informed and involved in each aspect of the proceedings. Our Orange divorce attorney will ensure that you are able make informed decisions regarding your divorce.
Our team makes sure you understand the process of the divorce  as it applies to your case.
[/