Parental Alienation laws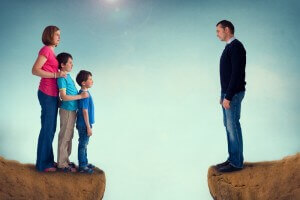 Although divorce will naturally bring change to a family dynamic, many divorces lead to long battles as parents act with hostility and disparage each other in private and in public. In a California family law, parental alienation law plays an integral part in custody battles when parent manipulate their child into isolation from the other parent. When parents use their authority to create isolation, it results in years of psychological trauma for the child who is wrenched away from normalcy.
There are a multiple ways California Court deals with parental alienation issues. It could be involving a psychologist or therapist or the court order awarding bigger time share to the alienated parent. In some cases reunification plan could be recommended to build a proper relationship between alienated parent and child. However, the benefit such therapy will be nullified if the child would be under strong influence of the parent who will try to alienate another parent In extreme cases the court might award full physical custody to the alienated parent.
What is Parental alienation?
Parental alienation is the situation when one parent is trying to isolate children from another parent. Parental alienation creates distance between a parent and a child and can amount to levels of child abuse. Parents create divisions by complaining about the other parent to the child, restricting contact in the event of a shared custody, hostility, and estrangement. Parents will many times disparage the other parent in front of the child, thereby creating doubt in the child's mind as to their mother or father's parenting ability.
Parenting Alienation and Relocation of the child
Some parents even go so far as to relocate with the child to ensure further isolation from the remaining parent. These "move away" or relocation cases demonstrate dire situations in which one parent with primary physical custody seeks to move their child outside of their city, state, or even country in order to isolate the child away from its second parent. Under Section 7501 of the California Family Code, a parent with primary physical custody of a child has a right to change their residence and take the child with them. However, the parent cannot change the residence of your child without an agreement with the child's other parent, or the order of a family law court. These types of family custody cases can become complex and therefore any parent suffering alienation or potential relocation is recommended to see a lawyer.
In past cases involving parental alienation law, the court has dealt with move away matters in a case-by-case basis and analyzed many factors before awarding any parent the freedom to take the child and move far away. For example, in the past courts have decided that a parent may only change the residence of their child if the family law court determines that the move would not prejudice the rights and welfare of the child. In re Marriage of Burgess 25, 13 Cal. 4th (1996). Therefore, the non-moving parent must show that that the relocation would be detrimental for the child's welfare. These are the factors courts look at when determining relocation and parental alienation law, and it is imperative to fight for your right to have a relationship with your child and demand an end to isolation.
Child custody battles can get messy for both the parents and children involved. They have the potential to create future psychological trauma for everyone involved. Because these cases are common in the California family courts, we will be able to use a proper approach parental alienation law for your case and we will fight hard for your child to gain freedom from the psychological burden of manipulation and isolation.
call today 714-390-3766