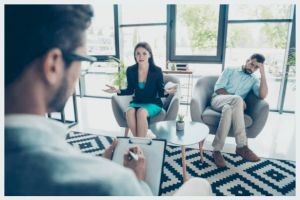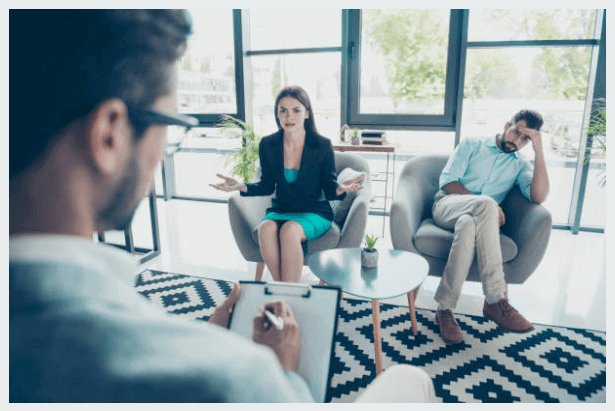 What is contested divorce?

A contested divorce is a divorce in which the spouses disagree on some or all issues of property division, debt allocation, child custody, child support, spousal support.
Unlike an uncontested divorce, a contested divorce might involve your appearance in court.
What are the possibilities to avoid a court appearance in a contested divorce?
It is possible to avoid court appearance and judge's involvement by Alternative Dispute Resolution such as a collaborative divorce or mediation. In collaborative divorce spouses with their attorneys
will have a chance to settle divorce issues themselves  instead of letting the judge decide what is in the best interest of your children or what is the best way to divide your property.
Mediation is another way to come into mutual agreement without court involvement. In mediation, a neutral party will guide the spouses to find a mutually beneficial solution of their contested divorce issues. If your disputed issue is child custody, it is mandatory that you attend mediation. Participation in the mandatory mediation is required, and a party who refuses to participate may not heard by the court on the custody or visitation issues.
If you and your partner cannot come into an agreement using Alternative Dispute Resolution, you will probably need to hire an attorney to take care of your divorce paperwork and represent you in court. It is especially important to be represented if your spouse has an attorney because it would be difficult for you to defend your position without knowing the procedural and substantive law as well as the rule of evidence in court.
Attorneys will generally require a retainer agreement as a down payment to represent you. If you are uncomfortable with paying a retainer agreement, you can proceed Pro Per (self-represented) and hire an attorney to represent you at the hearings and the trial only. There are some variety of ways to proceed to make your divorce efficient and cost effective.
Some parts of your contested divorce process
Contested divorce process is much more complex and long in duration. Although the starting point of the divorce is the same as for uncontested, the further steps in the proceeding varies depending on the parties needs and issues been contested.
For example, you might find yourself in need of temporary child or temporary spousal support to be able to pay your bills while the divorce is pending. In this case you will need to do request for order (for temporary child or temporary spousal support). You will be set with the day and time for a hearing to ask the court to award you such support.
In a contested divorce, you will most likely need to do a discovery (asking other party to for the information). Discovery usually takes place in the form of oral deposition, interrogatories, request for admission or request for production of documents. We will not go in depth much about a deposition, but the main point about it is that it can be very expensive and time consuming. Gathering information quickly can be important at different stages of the divorce process. Under CCP §2030.020(b), the petitioner must wait 10 days after service of the summons in a case or the respondent's appearance before propounding interrogatories; demands for inspection, copying, testing, or sampling; and requests for, and the petitioner must wait at least 20 days before serving a deposition notice.
The respondent may serve a deposition notice at any time after service or appearance, whichever occurs first. The respondent may commence other discovery proceedings at any time.
The most important part of your contested divorce process in a trial. The spouses' attorneys will submit evidence, offer witnesses testimony for the judge to decide on the contested issues. Sometimes the trial might continue next day, depending on the judge availability and priorities of other cases. When the final decision will be made, it become the part of your divorce judgment and you need to follow the court order unless the circumstances will be change in the future.