Why do you need an attorney in an international divorce case?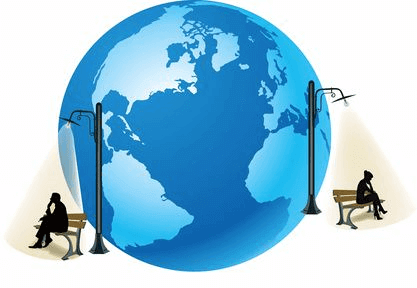 If you find yourself in need of an international divorce it is important to act quickly; see an attorney for advice as soon as your spouse files for divorce. The reason for such an immediate action is the to obtain a convenient jurisdiction for your situation. Some countries may take a completely different approach to the divorce than others. For example, if you have dual citizenship such as Russian – USA, USA might give you a better settlement for spousal support of child support. Child custody issues will involve multiple governments and you need to be sure how the court order of one country will be enforced by another country.
What is important in an international divorce?
Hague Conference on Private International Law (HCCH) is governing law for more than 75 countries.
It includes Convention on the Recognition of Divorces and Legal Separations; Convention on the International Recovery of Child Support and Other Forms of Family Maintenance; Convention on the Civil Aspects of International Child Abduction.
International Divorce Jurisdiction requirements
Jurisdiction is the place where the court could hear the case. It could be the USA or other country. If your spouse or you file a divorce in a foreign country, your divorce decree might be invalidated later if certain requirements were not met.
A divorce judgment issued outside USA will not be is recognized in the USA if notice of the divorce has not been served and the divorce process did not have an opportunity to be heard. The divorce will be also invalid unless at least one party was domiciled in the foreign country at the time of the divorce.
Expert testimony in international divorce
You might need an expert testimony in your international divorce regarding
 factors indicating that your spouse is likely to commit an international child abduction;
sufficiency of terms of a custody order in preventing a potential risk of  child abduction;
the likelihood that a country will cooperate in  returning an abducted child;
the discovery and division of foreign real property and possible hidden  assets;
the enforcement of international divorce and custody.
Property division in the international divorce
The most common properties the court will consider:
Real estate;
Business and professional practice;
Stocks options
Investments;
Retirement
Real estate is governed by the law of the country where is located. USA does have the authority to determine its value and to award an equal value of community property assets in international divorce.
Personal property such as jewelry, stocks, gold, bank accounts are divided according to the law of the owner's residence.
In order to divide property, the court will need to know it value. How to estimate a value of the property in foreign country? You or your spouse will need to produce evidence of value of the assets during the discovery of the international divorce. With personal property and bank accounts or stocks there should be no problems estimating value. Once a California court has personal jurisdiction over the petitioner and respondent, the court will compel them to produce evidence.
If your spouse has a business incorporated outside USA, the court will compel him/her to produce a records regarding income earned from that property.
If real property or artwork at issue in your international divorce, an appraisal might be necessary in foreign country. It might be wise to use a neutral and independent appraiser.
The most difficult and most expensive aspect of the case relates to child custody and visitation. If the mother lives in Russian and the father in California, there is a big practical issue because it would be difficult for father to have a relationship with his children.
An important point regarding international child custody cases is that unlike the other subject of family law issues which are controllable by the country where parents reside, the Hague Convention governs a case. This means that you must be aware of the Hague Convention rules.
If you have decided to move out of the USA because of your divorce or have already moved to a different country, you may be entitled to some governmental benefit. You should contact the USA agencies such as Department of Labor
If you live outside USA , but still USA citizen or green card holder you will still need to file your tax return. Please visit IRS website
Disclaimer
The information above is for general information purposes only. This page is subject to change without notice and shall not be construed as legal advice.