Uncontested divorce Orange County – a fast, efficient, cheap way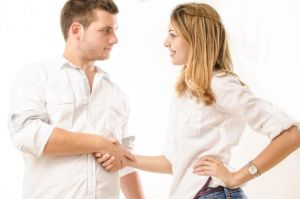 "Uncontested Divorce Orange County" is frequently appeared in the Google search phrase because Orange County has a highest divorce rate in the USA and many divorces are uncontested. The court in Orange County is overloaded with divorce cases and favors spouses' willingness to come up with deciding their issues without judge's involvement . The fast, efficient way to complete your divorce is to make it uncontested.
Uncontested divorce is a divorce in which both spouses agree on all issues of the divorce – division of property, child custody, child visitation, spousal support, ext.   Although it is advisable to have an attorney's consultation for both – contested and uncontested divorces; it is possible to complete a divorce without attorneys or going to court. If you decide to represent yourself, our uncontested divorce Orange County paralegal can help you by preparing and filing divorce documents. You can use our uncontested divorce Orange County attorney for  legal consultation only if you wish.
$899 flat-fee package- Uncontested divorce Orange County
Our uncontested divorce $899 flat-fee package includes everything from filing the divorce to receiving your finalized documents from the court.
We will file your documents with the court. The court divorce filing fee is an additional cost; the divorce filing fee in Orange County is $435. If you qualify for fee waiver, we will prepare the forms for you at no additional cost. If you don't have minor children from the marriage you are trying to dissolve, there is less paperwork to prepare, so we will complete your divorce for $899.
So far we have been specifying attention on an uncontested divorce Orange County because our office is in Orange and most our clients need to file in Orange County Superior Court. However, one of the California divorce requirements is Residency in the county where you are filing for a divorce. Our uncontested divorce Orange County specialist will prepare and file divorce documents in Orange County Court if you or your spouse live in CA at least six months and at least three months in Orange County. If you satisfy the requirements of residency in LA, Riverside, San Bernardino, we can help you as well.
For your convenience our uncontested divorce Orange County attorney can send to you basic client's questionnaires via email . We will review your answers during an in-office appointment, prepare divorce documents at our office and you will sign your documents. Our uncontested divorce Orange County paralegal will submit your papers to the court and serve the other party by mail or by personal service if the other party is willing to come to our office.
We will request a final judgment from the OC Superior Court and get a filed final divorce judgment for you. between each other instead of letting the judge decide their problems.
Uncontested divorce Orange County- coming into an agreement between each other  OR leting  judge decide your own problems
I like to call myself " uncontested divorce Orange County attorney " because I believe I make a meaningful contribution in convincing spouses to come into agreement between each other instead of letting the judge decide their problems. Moreover, I do not charge an attorney fees for uncontested divorces, our flat fees for the divorce documents preparation less than paralegals charge in Orange County for the same work. Legal consultation for people who do documents with us I do for free.   Do NOT pay attorney fees when you don't have to.
In order to provide to you something useful and practical for your divorce in case you decide to proceed without an attorney or paralegal help, here some forms to start with:
Petition for dissolution of marriage
Please click on above links to download the forms. You will also need some local forms, we are not providing them here because they are different for each county. If you have minor children you will need an additional form.
We can do your legal separation and annulment as well.
If you uncontested divorce will change into uncontested our uncontested divorce Orange County attorney and paralegal will work to fit your budget and needs. If you cannot afford retainer agreement, we will prepare your documents or guide you through the process with the payment as we go for the work done for your needs.
Call 714-390-3766