Divorce in Orange County and COVID-19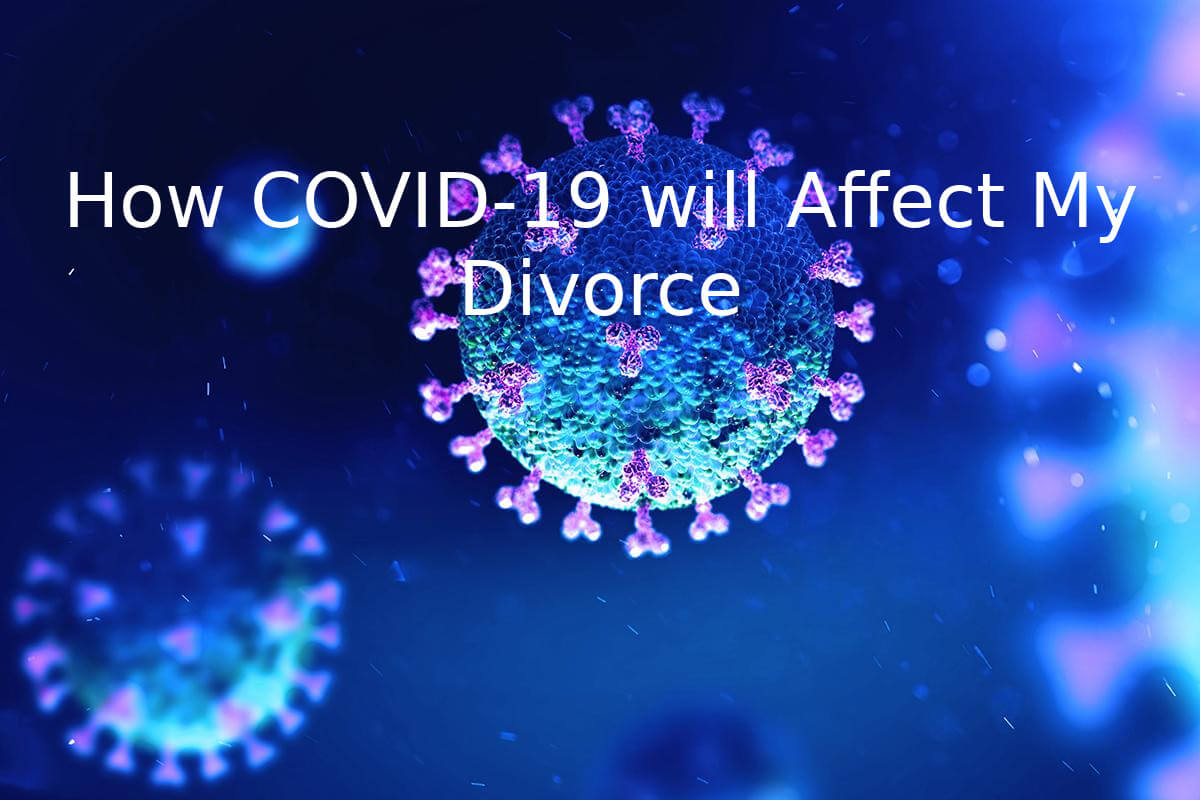 The COVID-19 pandemic has equally affected every sector, and with the closure of Orange County Courts until at least March 30, 2020, your divorce in Orange County is likely to be affected. For domestic violence cases, all the pending hearings and restraining orders have all been extended for 25 more days.
The closure is in response to the public safety challenge resulting from coronavirus. However, the Orange County Superior Court will remain open in a limited capacity handling emergency matters. This includes emergency child custody requests and domestic violence restraining orders involving an imminent threat of injury or death of the child.
But how will COVID-19 affect your divorce in Orange County and how should you prepare yourself? Below are some scenarios you can get into and what you ought to do.
You are quarantined while in the middle of divorce negotiations with your ex-spouse.
If you are in the process of divorce in Orange County but get the COVID-19, you can complete your paperwork with the help of your lawyer. Your attorney should also offer you video consultation that should keep negotiations with your ex going on.
If you are quarantined but can still telecommunicate then you can focus on your divorce in Orange County. However, with the uncertainties, this may not be the right time especially if you are looking to 'buy out' your spouse's property because that option may not be available as of now. Besides, the property may have a drop in value.
Instead, this is a nice time to have a conversation about what is important. Some of the things to discuss include visitation, child custody, making adjustments in case one of your business is hit with coronavirus and how you can best protect the children.
What happens to shared custody when you get coronavirus? Can you make up for lost visitation once you recover?
Legally, it's the co-parenting agreement that will determine how you will proceed with the custody. However, if you think this will be a problem it's best to talk to your ex about custody in case one of the parents contracts the virus. You can discuss about the lost visitation with your ex and come up with a solution.
What if one kid gets Coronavirus?
You may have procedures in your co-parenting agreement that you plan to follow in case a child gets sick. However, while writing the agreement you did not anticipate the outbreak of coronavirus. It's, therefore, essential to decide how you will handle this situation.
One way people dealing with divorce in Orange County can best quarantine an infected child is by keeping the kid away from other children. The sick child can stay with one parent while the other children live with the other parent. Always ensure there is no aging person or a person in a high-risk category living with the parent who decides to stay with the sick child to prevent spreading the disease.
What if the other parent is not taking COVID-19 seriously in a way that could affect the kids' health?
If you have proof that your ex-spouse has come into contact with a coronavirus patient or acts in a way that shows they are not keen about protecting themselves, then you have a right to protect your children. You can immediately talk to your lawyer and file for an emergency child custody request. This can give you full custody of your children to help keep them safe.
How to handle co-parenting with school closure from coronavirus
With the closure of school from coronavirus, co-parenting should be handled according to the child custody agreement you had during your divorce in Orange County. In most agreements, such school closure will be viewed as a holiday or a time when a child doesn't go to school due to an illness and so the agreement should be a guide on that basis. You may also decide to talk with your ex and decide on custody while keeping safety and the best interest of your children first.
How to handle child support payments if your business has been adversely affected by coronavirus
Many people are currently feeling the economic impacts of the COVID-19 pandemic. If your business has been directly affected, it's best to talk your ex and explain everything. Talk about how you can readjust spousal and child support payments until your business picks up. You should show that you are making sacrifices to make the payments as indicated during your divorce in Orange County. Also, ensure that the adjustments go through the court to make them enforceable.
If talking to your ex is not an option, you can file a motion with the court for a right to modify support back to the day you experienced a drastic effect on your income.
714-390-3766