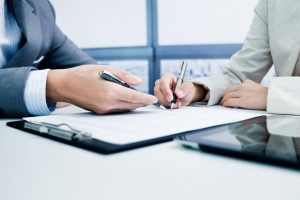 What to do before filing for divorce is a broad question. This article is not about secretly preparing for filing a divorce opening credit new credit cards, changing passwords on emails/phones/ bank accounts, keeping the journal of abuse, ext. Rather this article is providing a general overview of the options you have if you decide to file for divorce and cannot afford to hire an attorney or chose not to hire an attorney.
"Do it yourself" is option one of the option when you think about What to do before filing for divorce.
There is a lot of information provided on the OC Superior Court websites about which forms to choose and which steps to take going through the proceeding. There are also self-help centers that may assist you in filling out the divorce forms. The positive side of doing it yourself is you save money.
The negative side is you spend a lot of time, filling the divorce forms, but also:
– going to the court filing those forms
– finding someone to serve your spouse
– preparing stipulated judgment with especially required terminology, ext.
In addition, self-help centers are usually providing you with very general information on which forms to file and how to fill them regardless of very specific issues you need the court involvement with. Sometimes, filing those forms would complicate the following steps of the process.
Preparing and filing for divorce by yourself is not the best option because the last set of documents is difficult to fill if you are not a legal professional. Most of the people who started divorce filing by themselves apparently reaching legal professionals because the following documents are repeatedly getting rejected by the court. Sometimes it is more difficult for a legal professional to fix the mistakes you have already done because the initial set of documents was filed with the court.
What to do before filing for divorce – considering hiring a certified paralegal.
What to do before filing a divorce is you have a time deficit and do not want to learn how to do it yourself?
The important point is if a paralegal assisting you she or he should do it under the direct supervision of an attorney physically present in her office.
The positive side of this it is much less expensive and usually faster and more efficient than hiring an attorney.
The negative side is a paralegal cannot give you legal advice and very often in the process of filling the forms you might not be certain how to properly divide community property and eventually the paralegal will make your work with a family law attorney that would result in the delay of the process. Many paralegals will have a price that would exceed a flat fee which some attorneys are charging for uncontested divorce because supervision of the attorney they are working under would involve an additional cost.
What to do before filing for divorce- Legal Document Assistant (LDA).
An LDA provides help similar to a paralegal, except there is no need for an attorney's direct supervision. An LDA is a certified paralegal, licensed, bonded, and has the ability to provide services to the public without attorney supervision. The cost is usually low but the responsibilities are very low as well. Basically, they are assisting you with filling the forms without legal advice and providing some kind of brochures to figure out the particular issues/ problems which might come up in the future. If you screw up any issue of the divorce and get your judgment omitting some assets or make other mistakes. In the best-case scenario, LDA's liability is the amount of bond they are supposed to have, which is only $25000. An attorney's malpractice liability is usually between $800,000 and $2,000,000.
4. What to do before filing for divorce if you have contested issues.
All the above options are appropriate if you have an uncontested divorce, but What to do before filing for divorce if you are anticipating contested?
What to do before filing for divorce if you think you might have a disagreement with your spouse about the division of your property, spousal or child support?
One of the solutions would be mediation.
Angela is an attorney and a certified mediator with an excellent history of successful mediation settling at least 50-60 highly contested cases. We will help you negotiate peacefully without pressure and stress on your children.
Call Angela to begin a new chapter in your life.
714-390-3766
PLEASE BE AWARE WE HAVE UPDATED THE ARTICLE, BUT NOT THE VIDEO. THE VIDEO WAS RECORDED BEFORE LEGALDOCSA2Z BECAME AN ATTORNEY OFFICE
If you prefer to watch this video in Daily-motion click here