Child Custody in Divorce and Coronavirus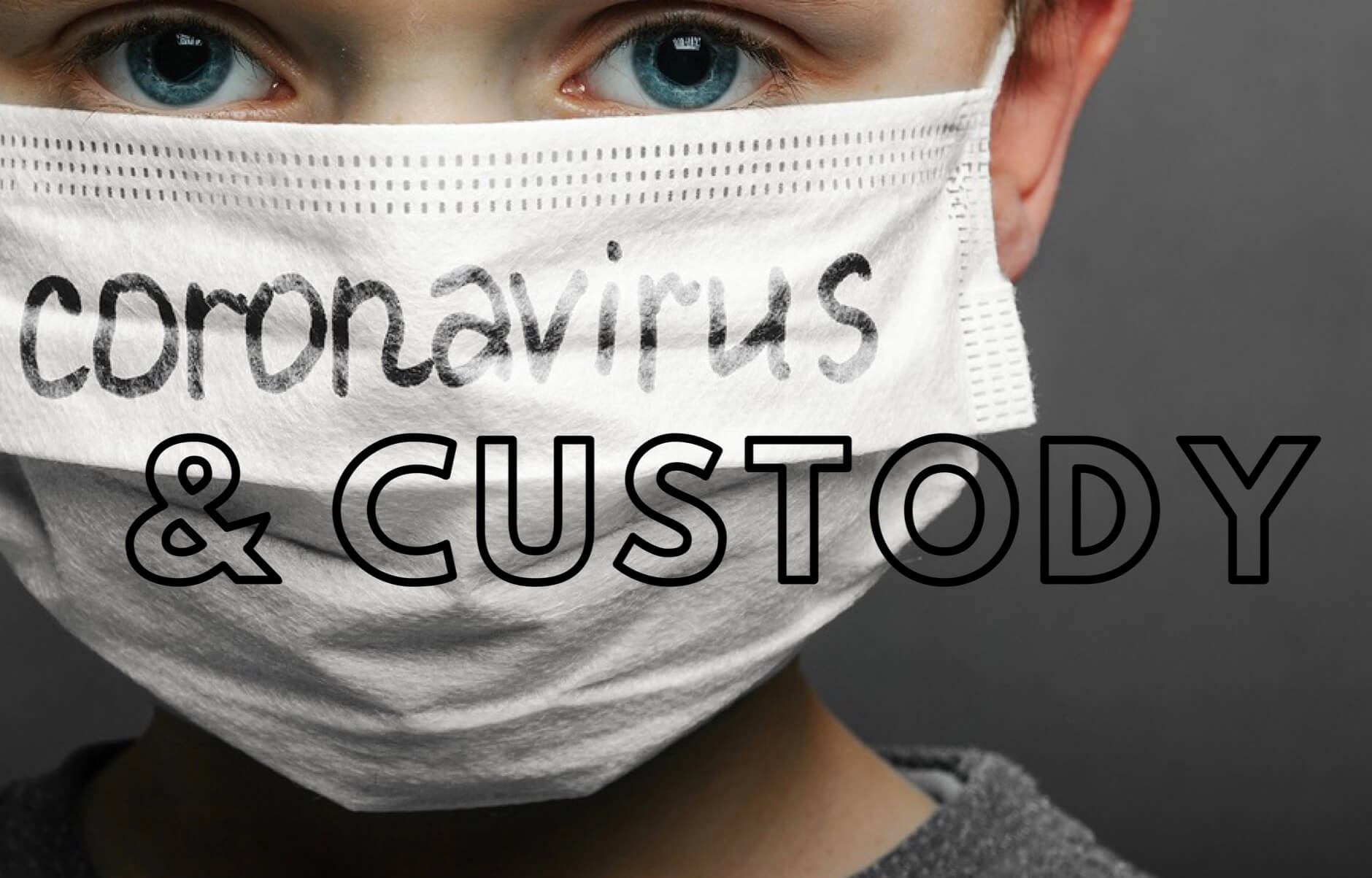 Coronavirus is everywhere and it has impacted almost everyone's life. From international travel bans, school closures to interruption of major events, this pandemic has not spared anyone. People are advised to observe social distancing and avoid crowds and mass gatherings to prevent the spread of the virus.
Child custody in divorce is already complex. The pandemic has made it worse for co-parenting in situations where children have to move between households as part of the custody arrangement.
Things are not normal. So parents should not fight to have the normal custodial schedule. This is the time to compromise for the safety of the children and everyone. The COVID-19 Parenting guidelines below should help you when discussing child custody in divorce with your ex-spouse as we deal with the coronavirus pandemic.
Guidelines for Child Custody in Divorce during the COVID-19 Pandemic
Virtual Visitation
There's no better time for co-parents to be understanding and supportive than during this pandemic. Right now there are travel restrictions almost everywhere and restrictions on movement are becoming stricter as the spread of the virus continues. Therefore, if children visit a non-custodial parent living out of the country, there is a likelihood of not being permitted back in case stricter country-wide orders are put in place.
The movement also puts your children in danger of contracting the virus which makes visitation more complicated. To keep the children safe, they should remain with the parent who has primary custody. The non-custodial parent can then get virtual visitation. For this to work, both parents should be supportive and understand that this is for the great good of everyone as it minimizes the risk of exposure to coronavirus. The non-custodian parent should accept the move while the custodian parent must provide frequent virtual visitations.
Joint Physical Custody
Co-parents can decide on the nature of child custody in divorce if they have joint physical custody.  It can either be 50/50 or alternate day or week depending on the situation and nature of their jobs. Whatever schedule you choose, it should be for the best interest of the children.
You can decide on which home is best prepared in terms of supply and availability of the parent as the children may require special needs like homeschooling. The children should also be allowed to stay where they feel more comfortable and get the most stability.
Again, parents should work together to ensure the child's safety. If one parent is away, virtual visitation can help with the situation. No parent should deny the other time with the child. This is not the time for disagreements because even the police are dealing with the lockdown situation and may not have enough resources to handle child custody in divorce issues.
Traveling during the Pandemic
While court orders regarding traveling exist and must be followed, these orders may not have anticipated the coronavirus outbreak and, therefore, have no provisions on how to handle the situation. This presents an opportunity for parents to be creative in handling visitation and child custody in divorce. If the other parent lives in a country which is a COVID-19 hotspot, you don't have to risk taking your child there. You can agree as parents on a solution while keeping the child's safety interest first.
For instance, parents can work out an arrangement where one party gets more time with the children to reduce transitions. During that time, the children should be allowed to regularly stay in touch with the other parent. Given that it's a tense moment, keeping in touch will help allay any concerns about the well-being of both parties. Once the pandemic is over, the other parent can stay with the children for a similar time to make-up.
If the other party cannot compromise and insists on moving the children to a COVID- prone country, you may need to talk with your attorney regarding judicial intervention. This can help to restrict your child's forced travel by the other parent.
The guidelines above should help you with child custody in divorce and keeping your children safe. However, if you can't come into a consensus, a mediator can chip in to help find a solution. You can do this through a teleconference. To make it work, parents should have an open mind and be ready to follow the mediator's guidance.
714-390-3766