What is a retainer fee?
You are probably here because you searched for "what is a retainer fee". A retainer fee is payment made to an attorney to begin his work on a case. The money should be deposited into an IOLTA account (Interest on Lawyers Trust Account).
After an attorney does certain parts of the work, he may withdraw the portion of the money for which he did the work. Each month you should receive an itemized invoice stating what the attorney has done and how much it cost.
What is a retainer fee amount?
It  depends on the type of representation you need.
What is a retainer fee in a divorce case?
Retainer agreements for divorce cases range from $3000 for a simple case that could be settled in an early stage, to $5000 if there is a high probability that the divorce will go to trial.
What is a retainer fee at LegalDocsA2Z?
Rather than requiring a standard retainer, we make a tailored  program to fit your needs and budget. We offer various levels of  involvement:
Assisting in self representation
Limited Scope Representation
Full scope representation.Assisting in self representation
In family law, some people choose to represent themselves, they only need feedback, guidance and direction. We also offer help with forms. No retainer fee is necessary. We will charge for the consultation on hourly bases and if the client wish, and if you wish, our paralegal will prepare the divorce forms and file with the court. If you would like to be self-represented, you will find that Rules of Court is valuable resource for your case.
Some people that try represent themselves and once they get in the court they discover they cannot do it properly because they just don't know the court procedures. With limited scope representation someone going through divorce can save a lot of money hiring limited scope representation only where it is needed.
We can offer so called limited scope representation where client needs representation one particular issue in front of the judge and they feel comfortable to handle everything else. We can come on limited scope to help with one issue and they continue to represent on other issues. No matter what type of representation they need we can fit them.
In full representation attorney is handling your entire case.
Attorney of Record
Another issue related to retainer is whether it is beneficial for you to have an attorney of record.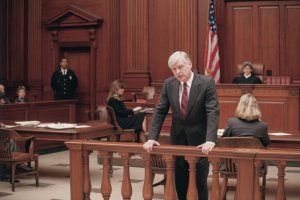 Attorney of record  is an attorney who has is signing pleadings and documents on your behalf.  This attorney  is fully responsible for your representation in court, even when other attorneys make representations for you. He or she takes full professional responsibility to act in your behalf. It is good for you to understand that a lawyer must conform to a Standard of Professional Conduct which might require complications to your case. The attorney of record must not do anything  that would be considered malpractice.
Statistic have shown that your participation in divorce leads to good divorce with less expense, less time and stress.