Why do you need a Russian speaking lawyer?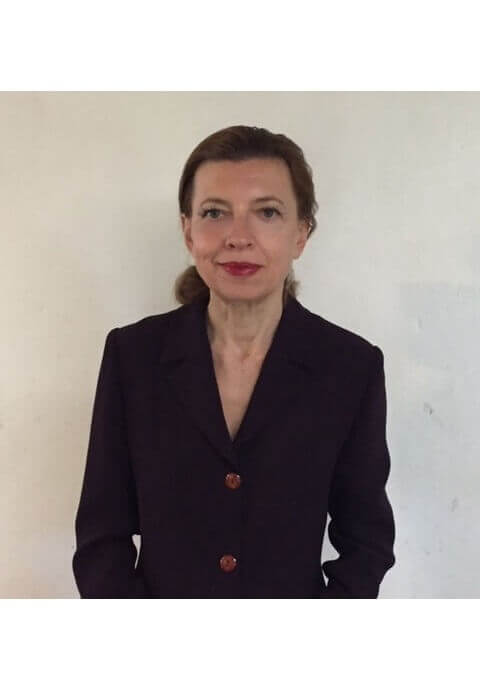 Whether you reside in Russia, or the USA, or any location where you simultaneously have both English and Russian speaking demographics, you need a Russian speaking lawyer. Whether you work in the cold environment of Moscow, Kyiv, or bask in the sunny beaches of California, you may come across some legal process. Most often than not, this legal process would be in the local language. What if you do not speak the local language, what do you do then? At the courthouse, you will be able to get an interpreter. However, it would be cost-inefficient to use an interpreter for communication with a local attorney because the complexity of the legal field would not allow an interpreter and an attorney to dedicate sufficient time for a proper explanation of each legal issue in the legal process. If your first language is Russian, it would be best if you had a Russian speaking lawyer.
People need lawyers for various reasons. Most legal matters typically require that people need attorneys to help them with specific legal procedures. Attorneys generally help in filing court papers. They also help in additional legal proceedings law suites in-court representation, legal advice, drafts, and assistance in the review of legal documents.
While getting an English-speaking lawyer is a natural process, most people never consider getting a Russian speaking lawyer until they need one. Technically, there are different conditions where people may need lawyer services.
Some of the significant reasons people need Russian speaking lawyers
Due to their extensive Russian and legal background, most Russian speaking attorneys can mainly help their clients with such problems as:
Document review: Whether you are filing new documents with the court as a self-represented person or creating a new business organization in, a Russian speaking lawyer will help you read between the lines and connect all the dots.
Immigration cases:
Very often a Russian speaking lawyer being an immigrant herself has firsthand experience with immigration processes.
Occasionally a Russian speaking lawyer has extensive hands-on experience working for the holding companies in the Former Soviet Union including different cross-border multi-jurisdiction transactions. Such experience would make it possible for Russian speaking lawyers to navigate complex business immigration cases balancing the in-USA and in-Russia portion of the case at a similar level of competency.
Family law related matters: A Russian speaking lawyer will help his client successfully go through a family-based legal matter. These legal processes could be seeking a divorce, child custody, child support, spousal support.
There are many significant distinctions between the family-related matters in the USA and the Former Soviet Union. Most likely that your Russian Speaking attorney is familiar with both systems and rules of law because she/he is originally from Russian Speaking Country. Another reason is that Russian Speaking attorney is most likely working a lot with the clients from Russian speaking country with similar issues and she has learned the rules of the law in both systems.
You might need an international divorce attorney if some of your divorces have international child custody or property division issues.
Criminal cases: A Russian speaking lawyer can successfully help a client caught in criminal matters. Regardless of the gravity of the crime, a Russian speaking lawyer is always crucial to getting a successful outcome. Russian speaking attorneys have been known to negotiate death sentences and life imprisonment to lighter sentences.
Estate Planning cases: Estate planning is a completely unfamiliar area for most immigrants. They are not aware of the risk of probate without proper estate planning. Russian Speaking Lawyer will be able to explain to you in a comprehensible manner different legal tools of Estate planning and how to apply them in your specific situation.
Russian speaking attorneys help simplify the complexity of the legal process.
But the thing here is that it can be quite challenging with dealing with the complications of legal issues if you do not understand the local language. Not knowing the local language could lead to several high levels of misunderstandings. To have the proper legal standing, people must get a Russian speaking attorney.
Getting a Russian speaking lawyer will minimize the chance of misunderstanding, an increasingly comfortable interaction, and more detailed information. Russian-speaking attorneys help their clients with different matters, such as reviewing court documents written in the Russian language. They have the skill to translate a legal text written in Russian to English and vice versa. A Russian speaking lawyer will represent their client or guide them on legal issues either in Russia or in the US. Furthermore, they can help their client in business or legal matters in any location where the language of interaction is either English or Russian.
A Russian speaking lawyer is widely knowledgeable in English and Russian and is well educated on different legal systems. They help their clients understand in detail the several implications of these legal systems to the daily lives of these clients.
When you get a Russian speaking attorney, you are confident of approaching any Russian/English court issue. The Russian speaking lawyer will represent the best interests of the client in the court. The attorneys come useful in helping clients navigate the legal process and arrive at a favorable conclusion.
In the case of a run-in with the law, getting a Russian speaking lawyer is a first step in helping your situation. Russian speaking attorneys will fight to help their clients get out of a potentially harmful situation with the law.
Russian speaking attorneys can be found easily at any Russian speaking location. Their objectives involve helping clients in legal matters.
Most clients sometimes incur damages or go through a potentially harmful situation because of the Russian/English language barrier. A Russian speaking lawyer will help you work through difficult legal issues, whether in Russian or English.
714-390-3766