How to get child support arrears dismissed – Basic terminology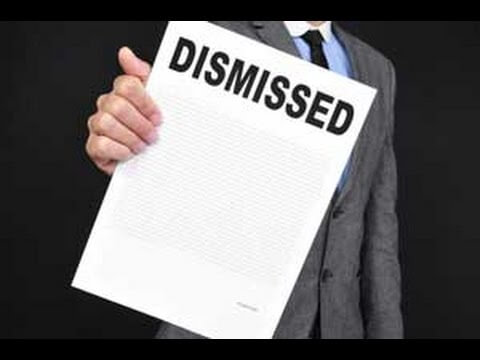 Before explaining how to get child support arrears dismissed you need to understand the basic terminology.
"Child support arrears" is the unpaid over periods of time child support which the court ordered a parent to pay.  
Some other terms you may have heard of are "arrears" and "back support". In legal discussions the terms – arrearage or arrearages are used. 
Child support arrears include the amount which was not paid and interest on the accumulated amount.
How to calculate child support arrears
Before planning a strategy how to get child support arrears dismissed, you also need to be aware how to calculate support arrears.
Generally, the interest starts to accumulate after the first payment is missed. However, in Department of Child Support enforcement cases, under family Code 17433.5, interest starts to accumulate on the first day of the month after payment was missed. 
Interest accumulates at a legal rate, it can be very high and often exceeds the amount of payments originally owed.
The receipt of benefits by someone on the child's behalf from Social security, Department of Veterans' Affairs, federal programs by reason of the support obligor's disability or retirement may be credited toward the obligor's court-ordered child support obligation.
Two types of child support arrears.
In order to understand how to get child support arrears dismissed, you have to be clear that there are two types of arrears you might be dealing with.
1. Money that government already paid for your child support to the custodian parent. This is the amount that the parent in custody of the child has already received from public assistance. The second is the amount owed to custodial parent.
2. You can deal directly with a custodial parent to waive or forgive part or all arrears owed to her/him.
In many instances, a custodial parent can agree to waive past due child support because the obligor has made an offer to pay a portion of the past due support in exchange for the custodial parent waiving the remaining balance.
When you are dealing with the first type of arrears, the arrears handled by the government, there are different strategies that may be used. However, the department of child support has strict procedures and policies you have to follow.
We cannot explain in detail here how to get child support arrears dismissed when you are dealing with child support services. In brief, you have to  follow those steps : application, arrears repayment calculation, approval of compromise, repayment schedule, tracking payment and compromise adjustment.
There are certain eligibility criteria you need to meet if you are considering how to get child support arrears dismissed in order to qualify for a reduction program.
In order to start the process how to get child support arrears dismissed , you need income and expense declaration FL-150 with attachment to prove your identifiable income, Compromise of Arrears information letter, Arrears information Sheet and Documentation checklists.
Be sure that when we are addressing how to get child support arrears dismissed, we are hoping to get a best  outcome in dismissing the bid porting of your past due child support, not a dismissal of total amount.
If you have any questions please call 714-390-3766