Uncontested divorce lawyer – when should you get her help?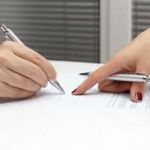 Uncontested divorce lawyer is a good solution if both spouses are agreed or willing to agree on all divorce issues. Sometimes spouses have already agreed on some issues but not sure how to approach other issues. For example, husband and wife agreed on joint physical and joint legal child custody and property division, but need help in determining child support. The uncontested divorce lawyer can help you to calculate guideline child and temporary spousal support using a special program called dissomaster. If you have an uncontested divorce you don't need to be bound by the numbers dissomaster is showing and agree with each other on the different amount of support.
Also, you and your spouse might have your own arrangement without any formal judgment.
Uncontested divorce lawyer – help in your property division.
When spouses are deciding how to divide the property on their own, they need to understand the concept of community property, separate property, and the property that has of the portion of each= community and separate. For example, if one spouse bought a house before marriage and the couple were making a mortgage payment while there were married. , but one of them used a big portion of downpayment from his inheritance and the house appreciated in value , you might need a little help of an uncontested divorce lawyer on how to determine the correct interest of each spouse in your house.
A similar situation is with your business. There are specific formulas that our uncontested divorce lawyer Orange County is using to determine the interest of each spouse in the business which spouses/spouse owned during the marriage.
You might also decide between each other how you will divide your debts before you try to get the involvement of orange county's uncontested divorce attorney. You will need to keep in mind that California is a community property jurisdiction, which means that all your debt incurred during the marriage should be divided equally with some rear exceptions.
Why do I need an uncontested divorce lawyer?
While one of the benefits of uncontested divorce is that you might not need a lawyer, you can do it yourself or with a paralegal, it is recommended you get one. An uncontested Divorce Lawyer has a higher responsibility and higher liability than a paralegal and can make the process a lot more secure easier. Our Orange County Uncontested Divorce lawyer has flat fees uncontested divorce prices lower than some paralegals are charging. An uncontested divorce lawyer can not only fill out all the necessary documents correctly but get with the filing clerks and the court if there is a need to change something. In addition, if your spouse changes his/her "tune" while we are in the process and divorce will turn unto contested, an uncontested divorce lawyer will be able to help you in such a situation efficiently and fast. While a paralegal or Legal Document Assistant (LDA) may be able to help with forms, they are not legally allowed to give legal advice or explanation of anything. Unauthorized practice of law prevents them from being able to help you decide how you are going to split the assets, how to determine child support or your interest in the business. A judge may reject uncontested divorce filings if there is a deviation from what is proper.
Every divorce is different, a particular factor in your circumstances may throw a wrench into your plans and cause issues and confusion making your divorce much harder and an attorney may save your time and fix these issues before they create a serious problem. . A divorce lawyer may also be able to help you with divorce mediation, which is turning a contested divorce into an uncontested divorce. Luckily, an uncontested divorce lawyer in orange county is generally fairly inexpensive. It is possible that your attorney fees may only be a couple of hundred USD (excluding filing fees) and is almost never above 2000US$. There is virtually no reason to choose a paralegal over an uncontested divorce lawyer in orange county. The lawyer is able to do so much more and is often the same price as a paralegal.
Our uncontested divorce lawyer in Orange County will help you is a fast, efficient, cheap, and stress-free way to get your uncontested divorce. You don't need to go to the court or see a judge or pay a huge retainer or starling pay a lawyer hourly fees. There are some uncontested divorce lawyers in Orange County who can complete your divorce for low flat fees. In Orange County, Los Angeles County, San Bernardino County and Riverside County the prices for uncontested divorces would vary from $900 to $6000.
Our uncontested divorce lawyer will complete your divorce from the beginning to the end for $799 flat fees.
Our Orange County Uncontested divorce lawyer speaks the Russian Language as well and we have Spanish Speaking assistants as well.
Our Uncontested divorce lawyer serves clients not only in Orange County but also in Los Angeles County, San Bernardino County, and Riverside County
CALL TODAY FOR FREE EXPLANATION ABOUT THE PROCESS 714-390-3766